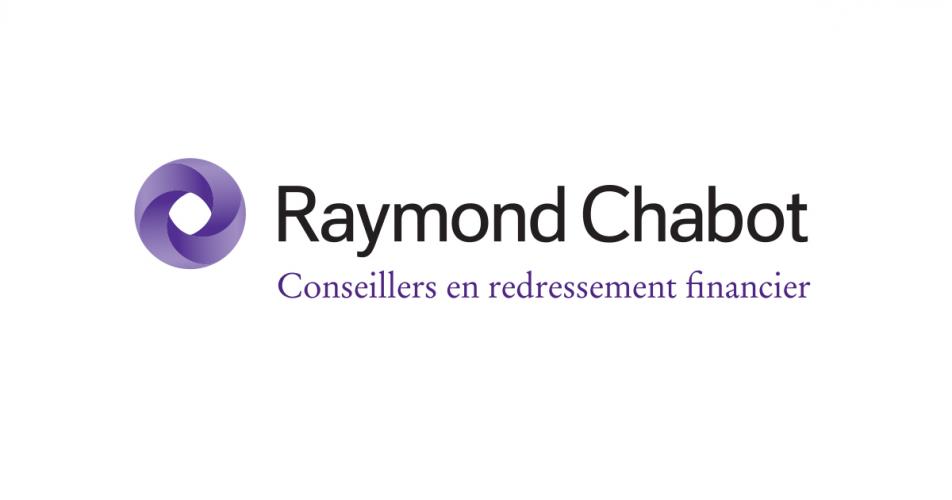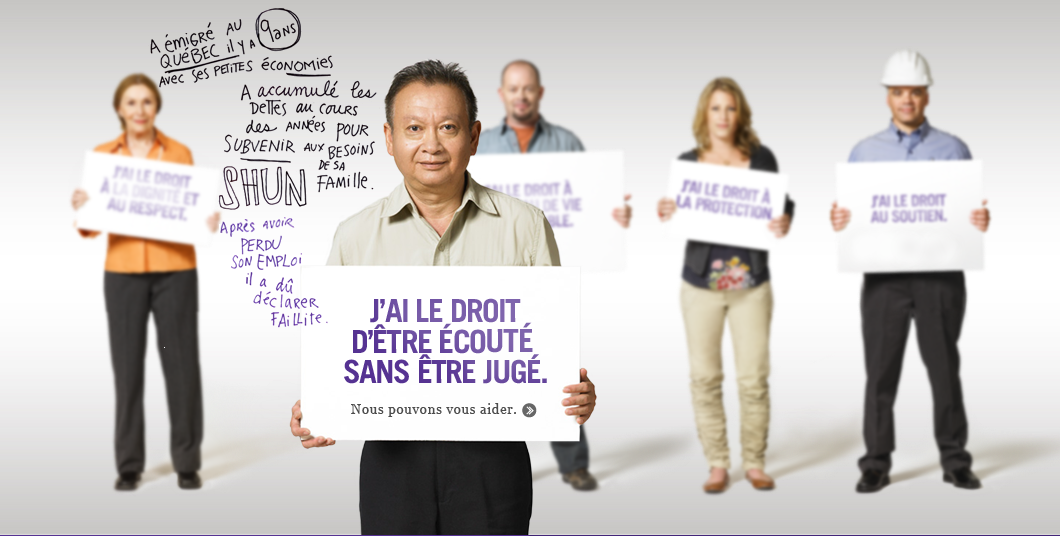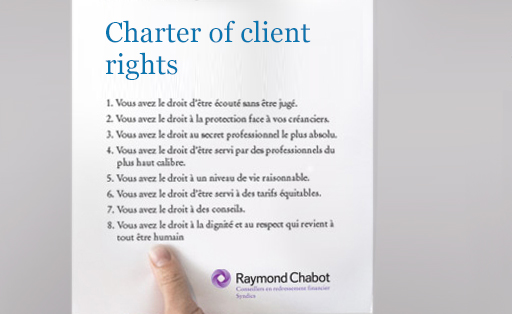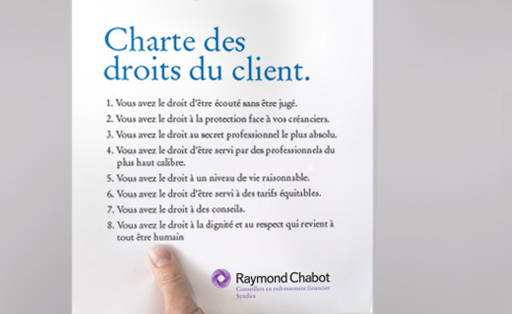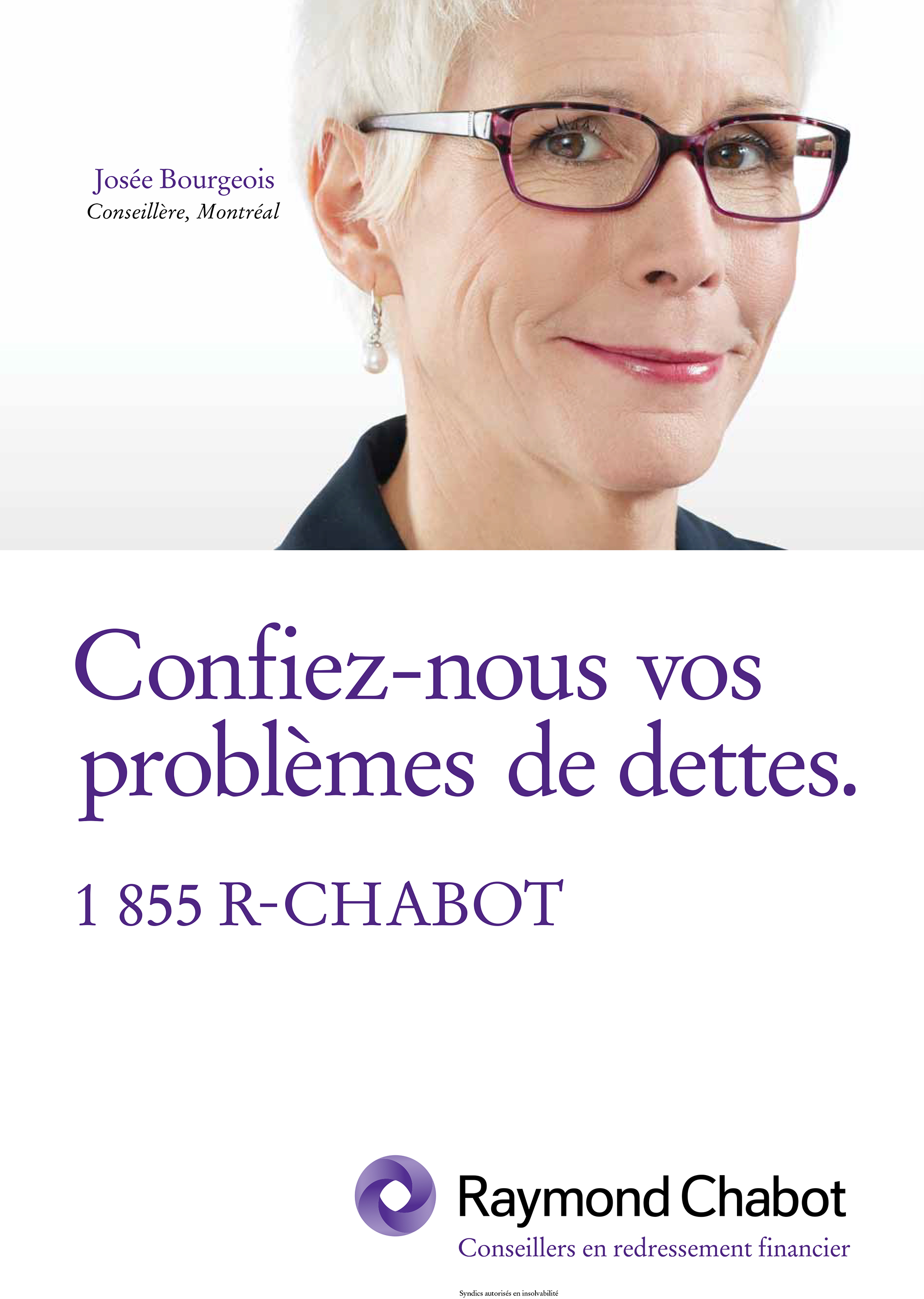 "Cohesion has been a key partner in defining our brand positioning. The team was rigorous in its evaluation of our market and all its specifics : nothing was overlooked which is very reassuring in a context of change. Their expertise, their strategic vision and their advice allowed us to take an important evolution in total confidence."
Martin Clermont, Regional Director – Business Development, Marketing and Communication, Raymond Chabot
The sensitive issue of bankruptcy
The issue of insolvency and the resulting need for debt relief is an essential segment of the financial industry. Yet historically, it has always been sensitive to society's moral stigma and the feeling of shame that the topic generates.
Compounding the problem is the way this issue been promoted over the years, with some companies choosing to expose and exploit the profound perception of guilt amongst their clients.
Challenging the status quo 
By analyzing both the market and the consumers involved, the Cohesion team became aware that few addressed these problems in an open straightforward manner. 
This was an opportunity for Raymond Chabot, Québec's leader in the field of insolvency and financial restructuring, to break the status quo and seize the opportunity presented by today's more open and transparent society.
Respect and dignity and at a difficult time
The recommended brand positioning was for more than just messaging. It involved the entire organization honouring and respecting people for the courage to reach out for help under the most difficult circumstances.
We also developed a charter of rights for clients, enabling them to face their challenges with a greater sense of confidence and responsibility.