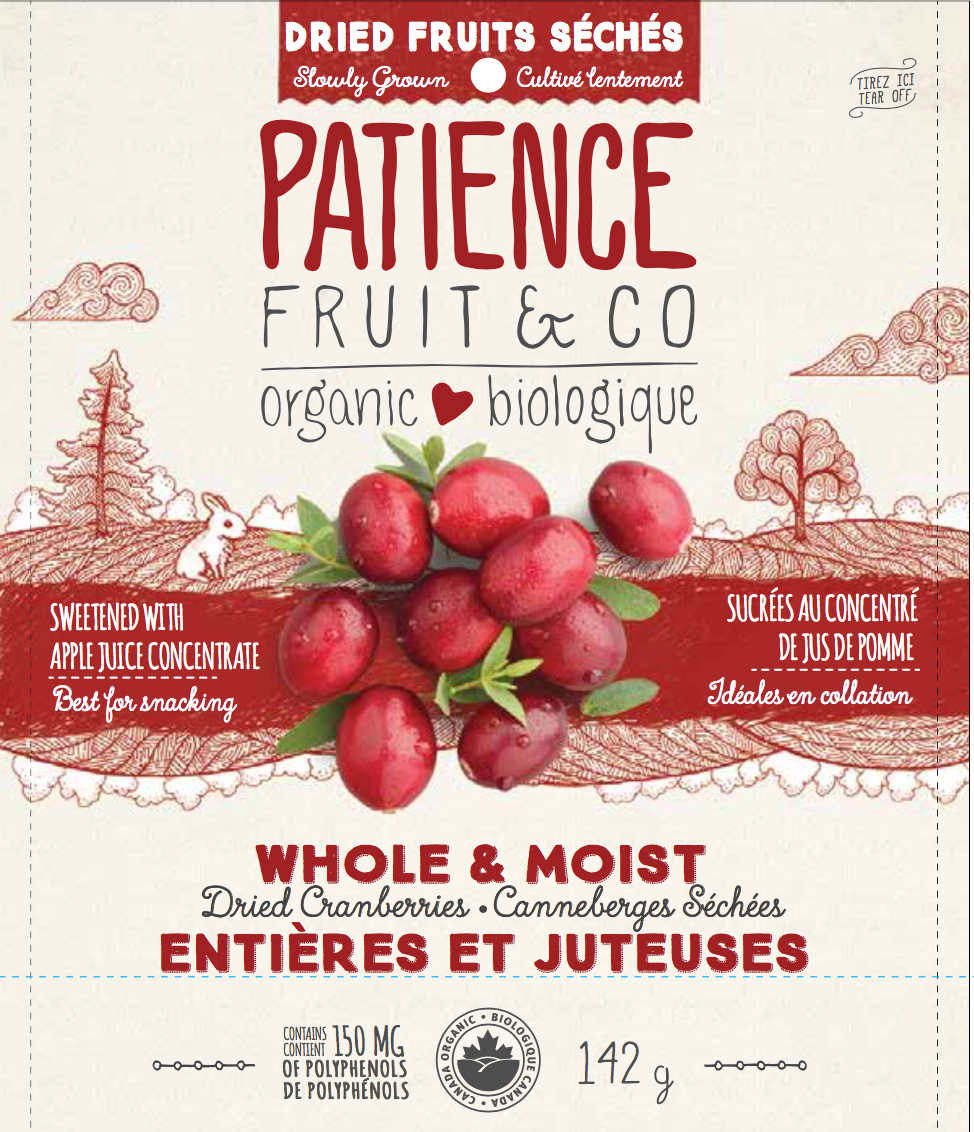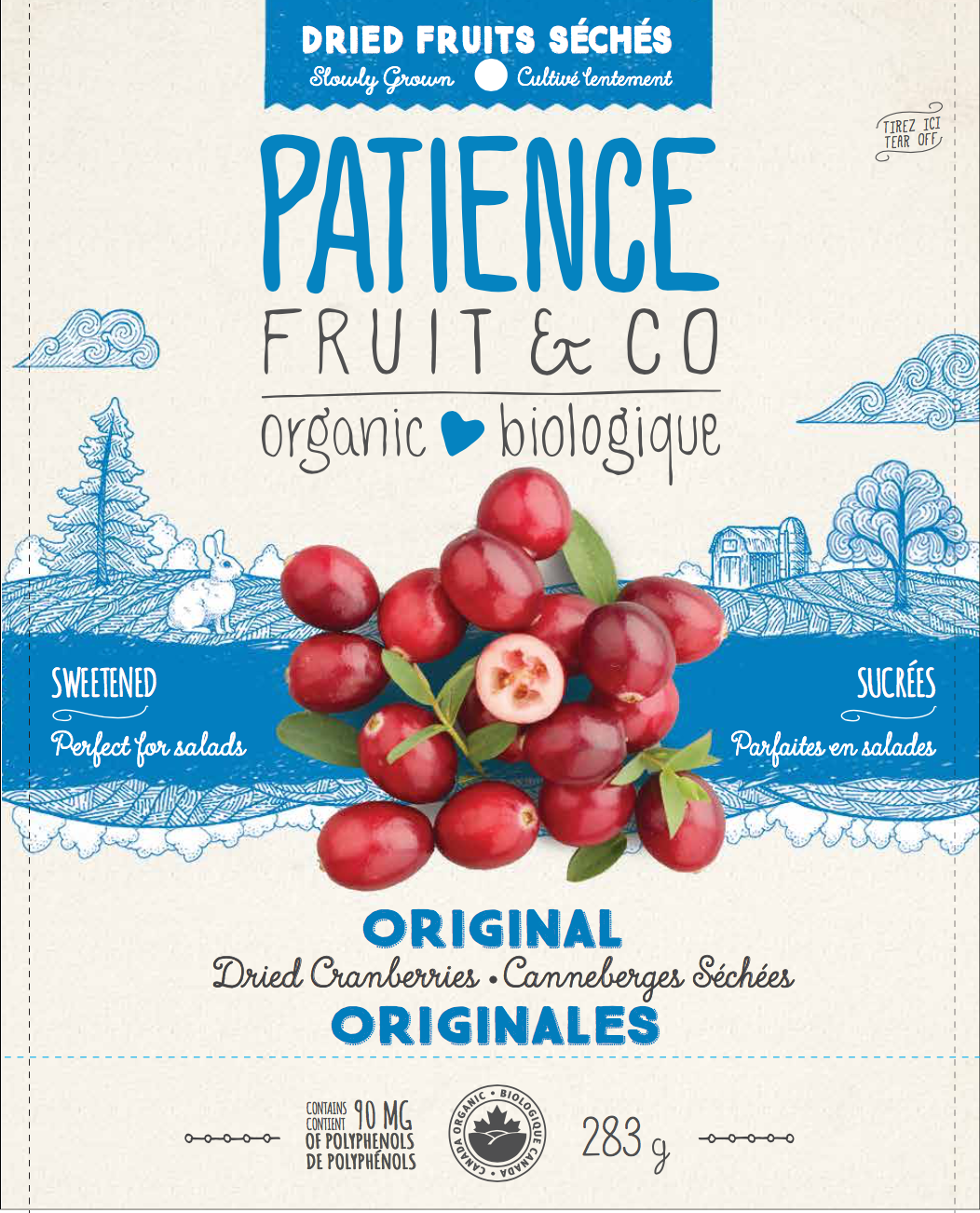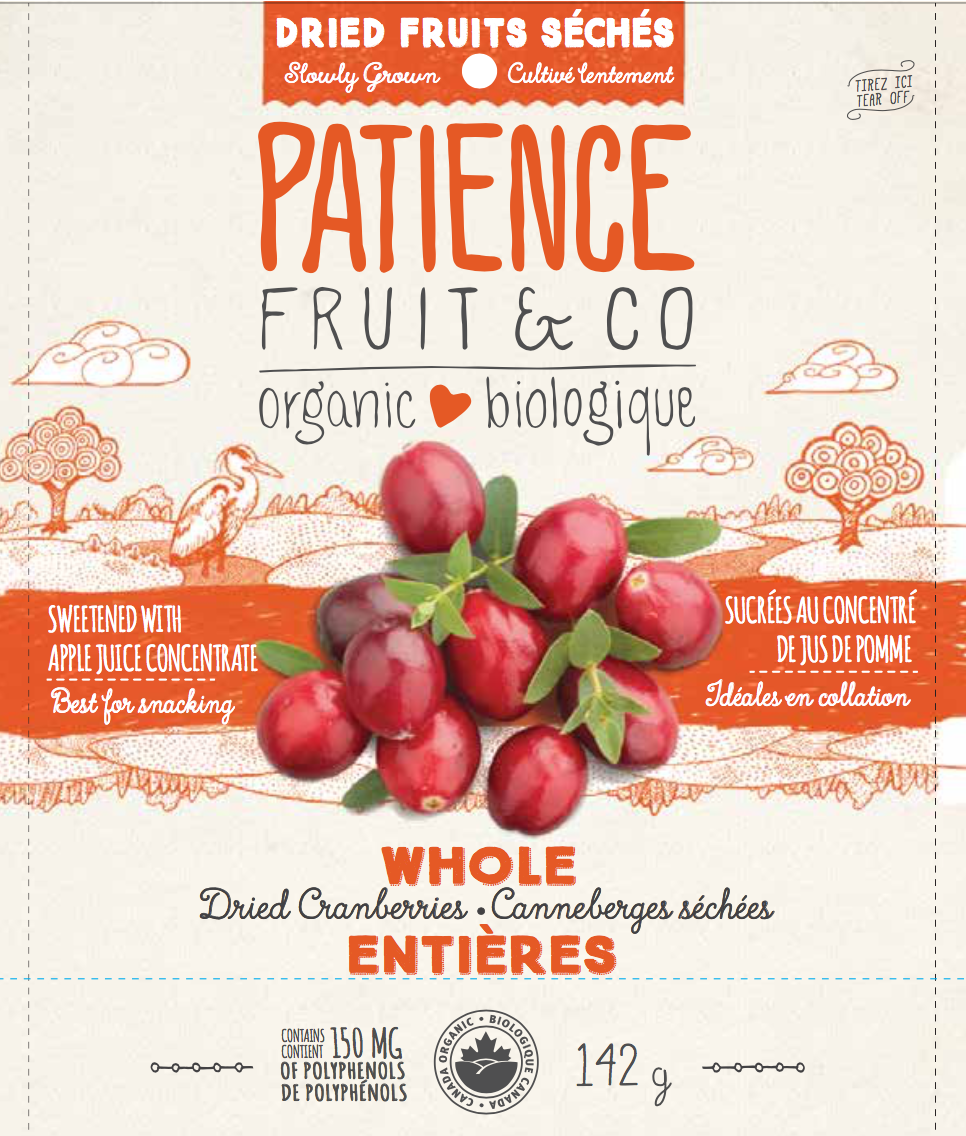 A rapidly expanding category
Located in a remote, rural area of Québec, Fruit d'Or is an organic, artisanal grower and producer of fruit and juices, primarily cranberries. Today, this is becoming a major segment with many ambitious competitors, both local and imported, established and emerging.
For Fruit d'Or there were many barriers to sales growth. They were far from major markets, with a name that was difficult in English. They also had indistinct commercial-style packaging and, even more important, an expertise and passion of which neither the consumer nor the trade were aware.    
Working at the speed of nature
Cohesion's mandate was to analyse all aspects of consumer trends and industry development, including the changing retail dynamics of organic produce, to develop a positioning and name that told their authentic story.  
Several possible territories were developed and explored but the insight that led to our recommendation came from a deep understanding of the enterprise – the highest quality cranberries cannot be produced in a hurry. Growth and harvesting must be done "at the speed of nature".       
A cohesive brand, an authentic story
From this insight, came the positioning of "des p'tits fruits moin pressés", small fruit, less pressed (hurried). It was built on 3 principles: we cultivate in the middle of nowhere; we don't hurry nature; we minimize production to maximize quality.  
To summarize and highlight these principles, we created the the master brand "Patience", a bilingual name that exactly defines Fruit D'Or's approach. From here we supervised the development of artisanal-style packaging with descriptives and colour codes that served to tell this unique story in-store and on-shelf.