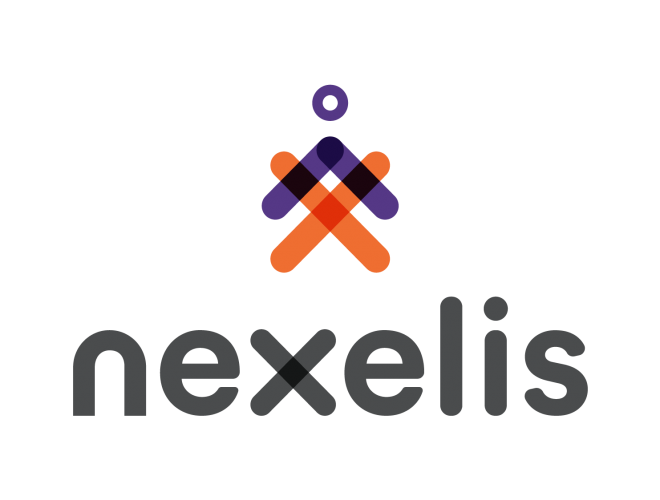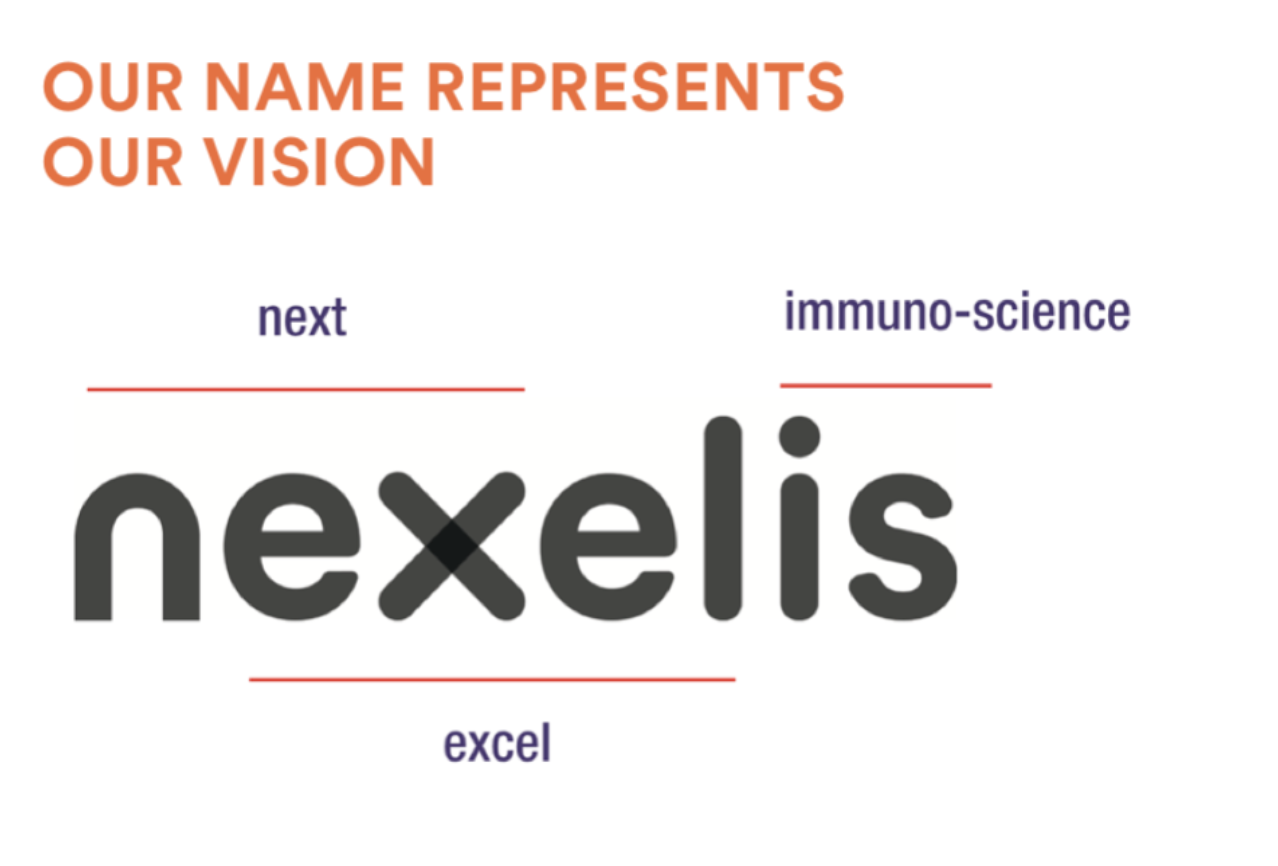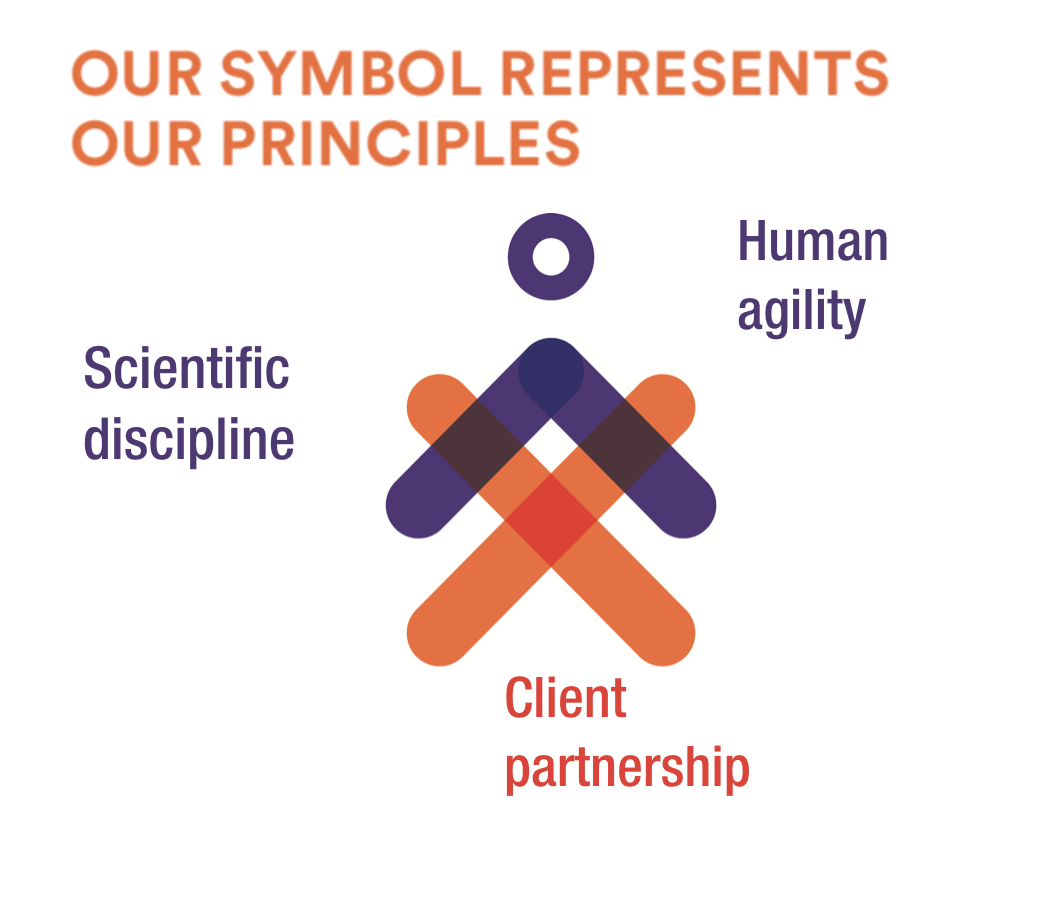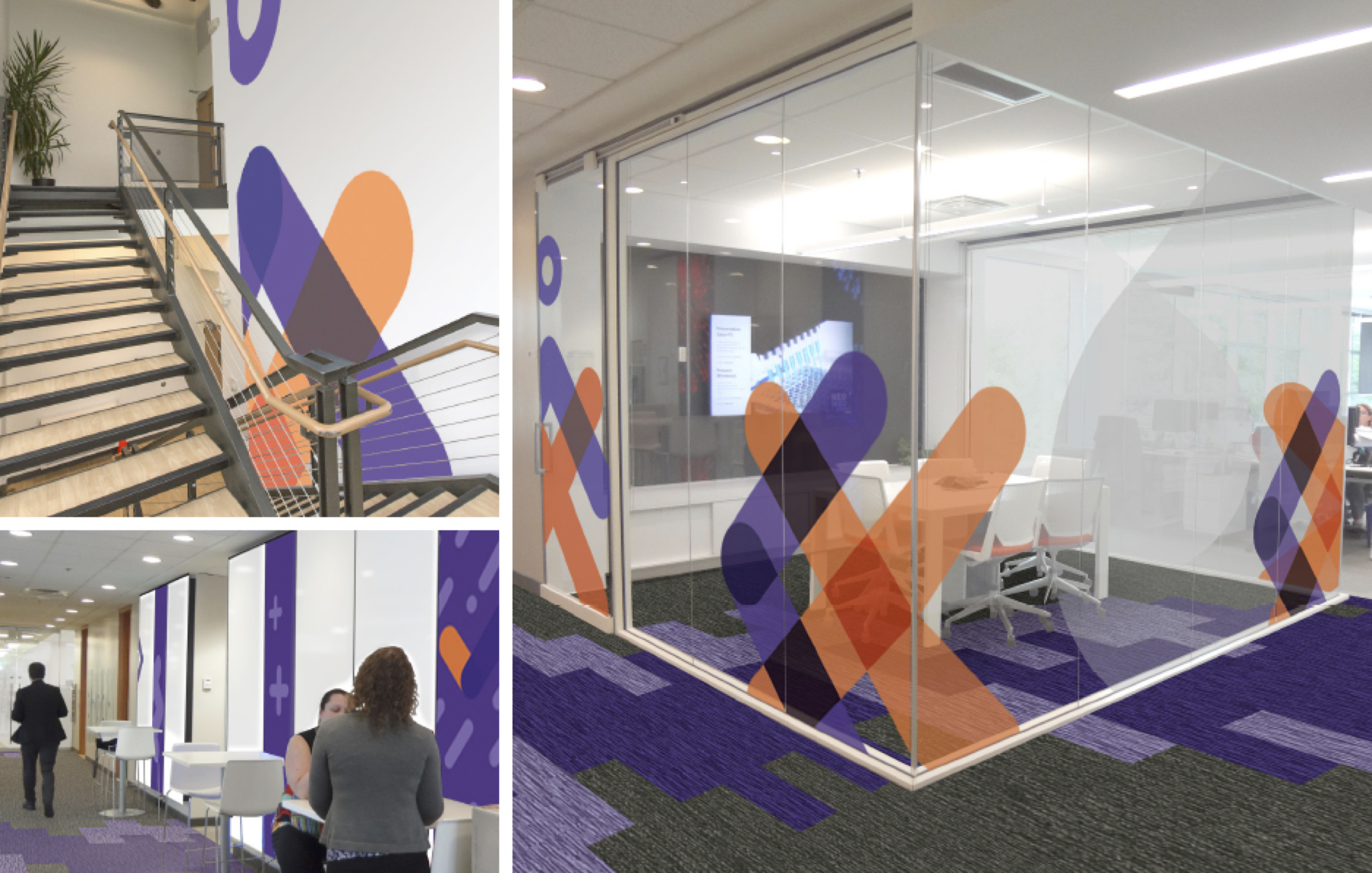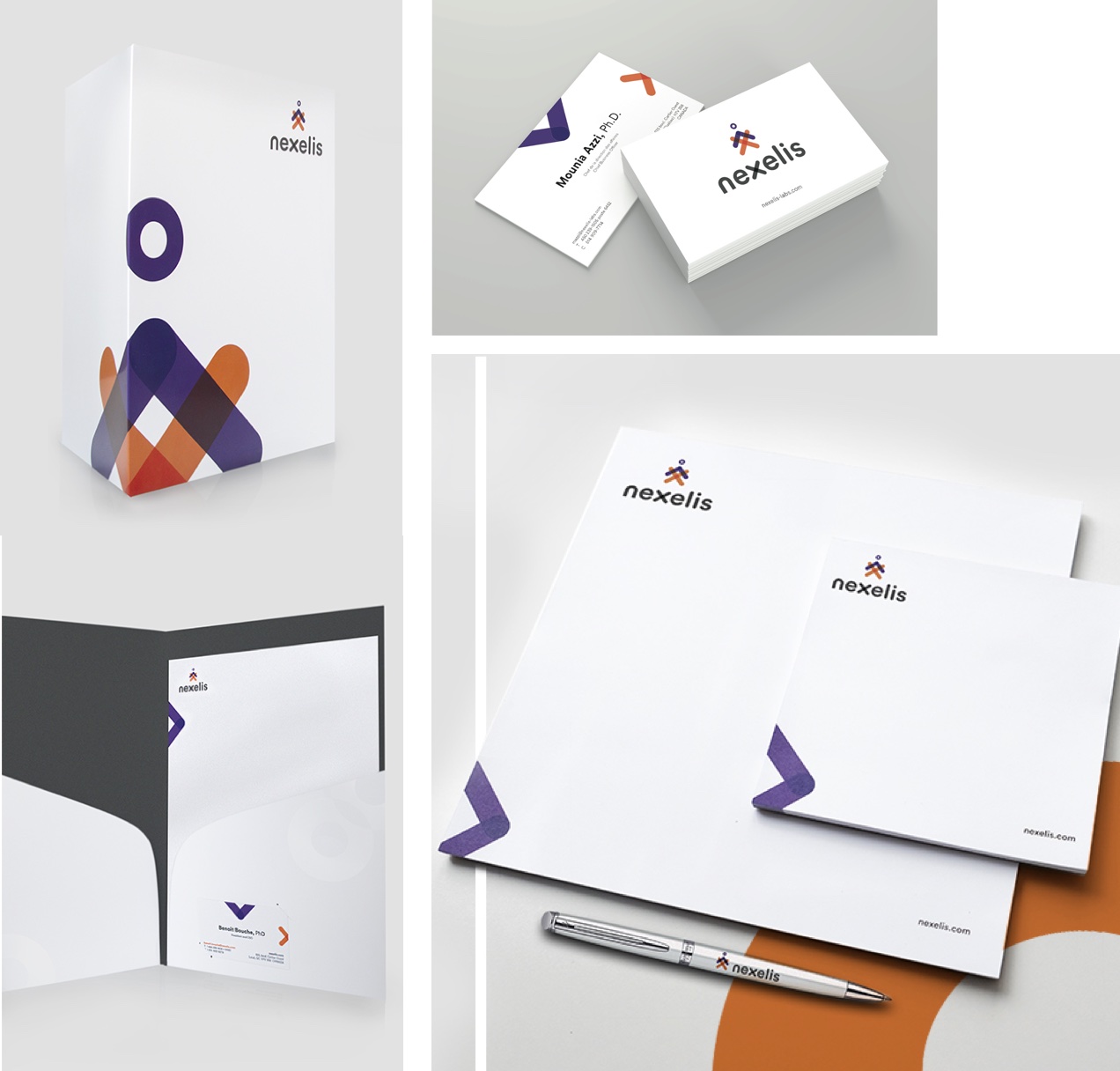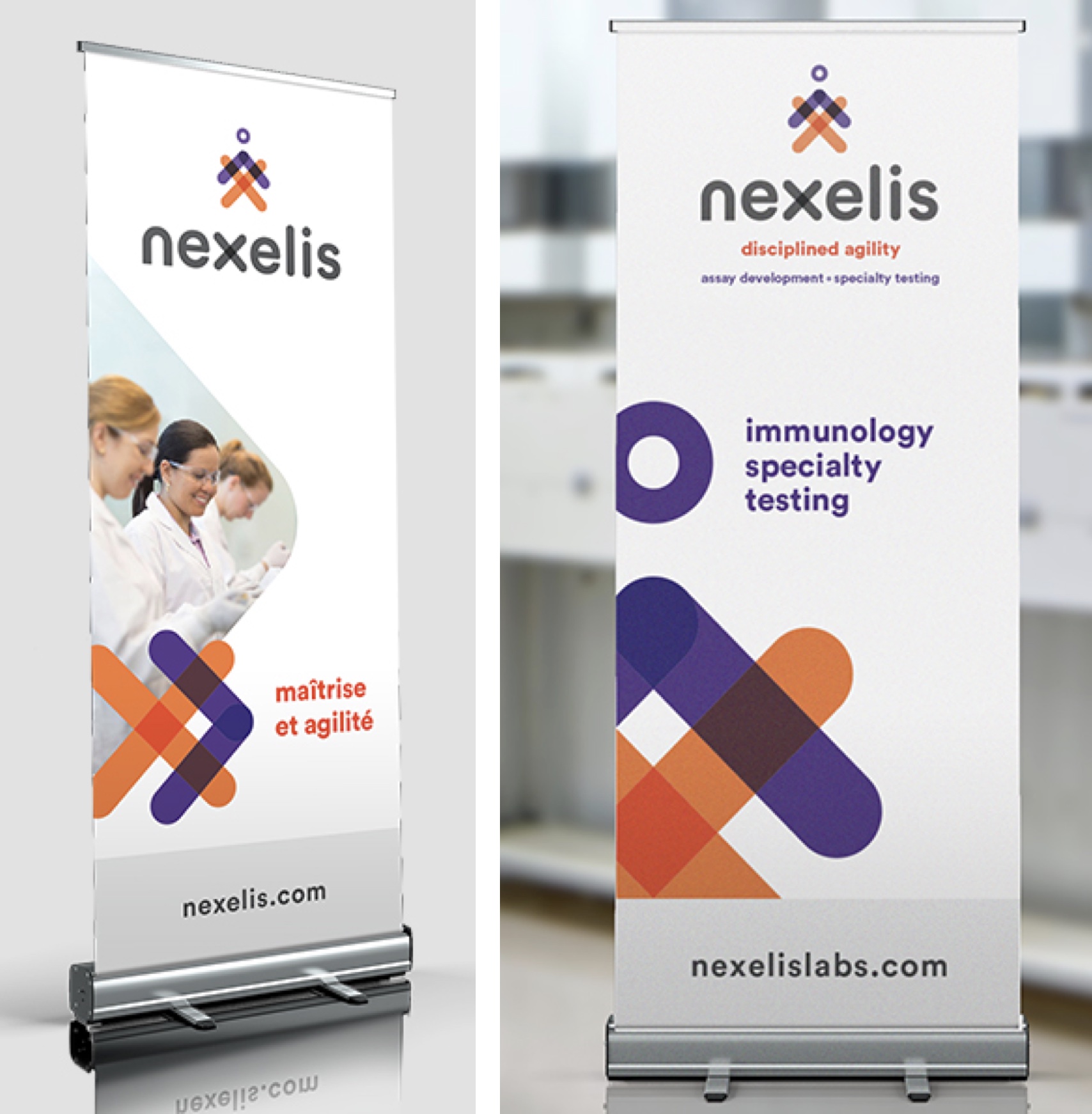 A meeting of minds
Nexelis is an advanced contract research organization (CRO), a next-generation specialty testing lab focusing on immuno-science, born when 3 companies of global stature agreed to unify and advance to new levels of dynamic management and fast-track sophistication.
To hep the unification process, Cohesion was mandated to brand the new entity by analyzing the elements that made it unique in the market, generating the new name, then developing the brand principles and positioning, along with a new graphic identity.
The new brand name 
Through intense brainstorming, the name NEXELIS  was generated by combining key qualities: 'next' for 'next generation; 'exel' to represent the intention to excel by combining robust protocols with human agility; and 'i.s.' for their deep expertise in 'immuno-science' specializing in the field of vaccines, large molecules, immunotherapies and biomarkers, all with a reputation for accelerated results enabled by state-of-the-art platforms.
Principles and values
Three competitive attributes were identified which were then solidified into fundamental principles, each  with its respective values: scientific discipline, human agility and client partnership. We also created a "charter of commitments" that clearly defined what was expected from the perspective of the combined company and all of its distant employees.
Graphic identity
To help develop the highly symbolic new graphic identity, visual platform elements and applications, Cohesion worked with the creative team at  Amazon Communications to present the new brand to the world and unify the way forward.
A brand to enable a vision for growth
The new brand was favourably received by Nexelis employees and investors. In years following the brand launch, the company grew in size to operate on 5 sites across North America and Europe. Strong from its rapid growth story, increased visibility and proven track-record in the field of immunology, in 2022, Nexelis was acquired by Q2 solutions, the laboratory division of IQVIA, one of the world's largest contract research organization.